2018 CCP Season Tickets - Remaining 4 Shows!
2018 CCP Season Tickets - Remaining 4 Shows!




Capital City Productions is Proud To Present Our Remaining 2018 Season!!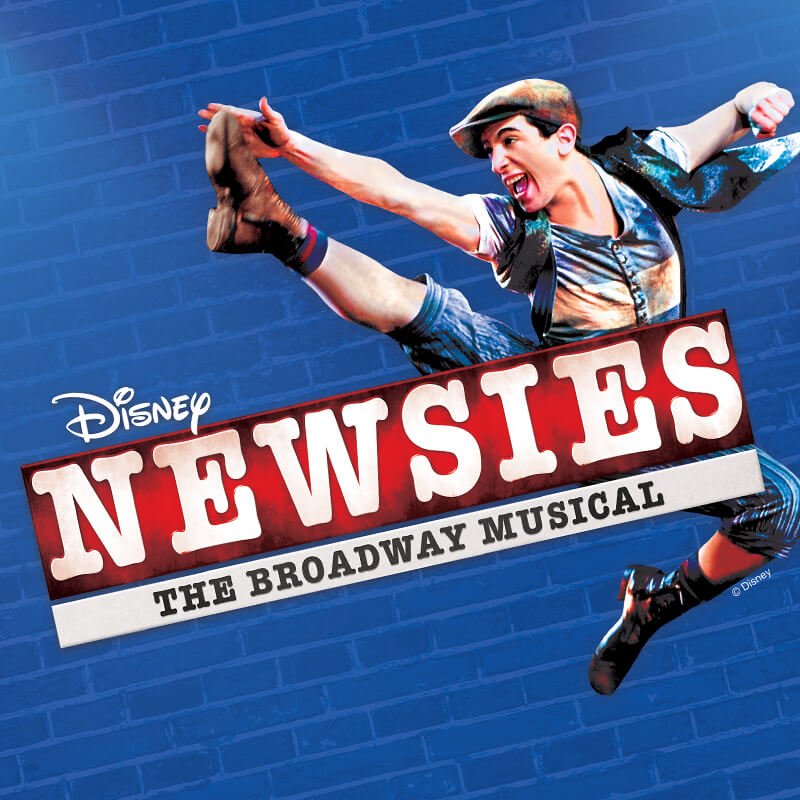 Extra! Extra! Stop the Presses! Read All About It!

In June 2018 Capital City Productions will present the Central Missouri premiere of the Broadway smash musical hit "Newsies" by Disney!

When CCP asked audiences this past year what shows they would like to see, "Newsies" was an overwhelming favorite. However, the rights were not available to amateur groups. Now that situation has changed, and CCP has been offered the once-in-a-lifetime opportunity for first rights to "Disney's Newsies, The Broadway Musical"!!

CCP has already secured a Broadway quality set, props & costumes from a previous professional production for this Mid-Missouri debut!! Complete with a 19th century working printing press!! What an extraordinary opportunity!! We are so grateful to our new friends and theatre family at The Legacy Theatre for making this happen!

To take advantage of this exciting opportunity, the CCP Board decided to forego doing the previously announced "Hunchback of Notre Dame" and give local audiences an exciting Disney doubleheader this summer with "Newsies" in June and "Shrek" in August...truly an entertainment feast for the eyes and ears of the whole family!

For those unfamiliar with either the 1992 movie or the Tony award winning Broadway musical production, "Newsies" tells the compelling story of the 1899 news strike by the impoverished New York City children of immigrants who sold newspapers on the street under the worst circumstances and pay imaginable. Their fight brought the two major American newspapers to their knees and changed the course of our nation's history with the development of child labor laws that still protect our children today.

Filled with high energy music and dance and timely in its inspiring message of children rising up to make a difference, "Newsies" is an amazing experience for both audience and performers. All young singers, dancers, gymnasts, and acrobats as well as more mature actor/singers, CCP has a place for you this summer. We invite you to be part of this joyous Central Missouri premiere!

August 2018 - Everyone's favorite ogre is back in the hilarious stage spectacle based on the Oscar-winning, smash hit film.
Based on the Oscar-winning DreamWorks Animation film, Shrek The Musical is a Tony Award-winning fairy tale adventure, featuring all new songs from Jeanine Tesori (Thoroughly Modern Millie; Caroline, or Change) and a sidesplitting book by David Lindsay-Abaire. Shrek brings all the beloved characters you know from the film to life on stage and proves there's more to the story than meets the ears.
"Once upon a time, there was a little ogre named Shrek...." Thus begins the tale of an unlikely hero who finds himself on a life-changing journey alongside a wisecracking Donkey and a feisty princess who resists her rescue. Throw in a short-tempered bad guy, a cookie with an attitude, and over a dozen other fairy tale misfits, and you've got the kind of mess that calls for a real hero. Luckily, there's one on hand... and his name is Shrek.
Under the magical creative direction of Nate Grey, Shrek presents a treasure trove of creative opportunities for CCP Audiences to behold, including costumes, sets, puppets (there is a fire-breathing dragon after all), and more! Irreverently fun for the whole family, Shrek proves that beauty is truly in the eye of the ogre.
October 2018 - Currently celebrating its 50th Anniversary on Broadway Stages, we also celebrate its 28-year anniversary of being on a Jefferson City Theatre Stage. In recognition of that original Jefferson City production, we are proud to announce our Founder Rob Crouse will be bringing this new CCP production to life as Director, reprising his role as the director of the first spectacular TLT Cabaret production back in 1990!
In a Berlin nightclub, as the 1920's draw to a close, a garish Master of Ceremonies welcomes the audience and assures them they will forget all their troubles at the CABARET.
With the Emcee's bawdy songs as wry commentary, CABARET explores the dark, heady, and tumultuous life of Berlin's natives and expatriates as Germany slowly yields to the emerging Third Reich.
Cliff, a young American writer newly arrived in Berlin, is immediately taken with the English Cabaret singer Sally Bowles. Meanwhile, Fräulein Schneider, proprietor of Cliff and Sally's boardinghouse, tentatively begins a romance with Herr Schultz, a mild-mannered fruit seller who happens to be Jewish. Musical numbers include "Willkommen," "Cabaret," "Don't Tell Mama," "Mein Herr," "Maybe This Time," and "Two Ladies." Winner of eight Tony awards in its original Broadway production, including Best Musical, Score, Direction, and Choreography; four Tony awards in its return to Broadway including Best Revival; and a stunning eight Academy Awards, including Oscars for Liza Minnelli, Joel Grey, and Bob Fosse; CABARET is a true classic of the American Musical Theatre that will astound and captivate our 2018 CCP audiences as well as theatre audiences for generations to come.
December 2018 - It's beginning to look a lot like a fresh, knocked-out, coo-coo Sinatra Christmas, complete with swingin' hits perfect for the holidays with this cool cat sequel CHRISTMAS MY WAY.
We are thrilled to announce the same company that gave you CCP's amazing sold-out production of "My Way," A Musical Tribute to Frank Sinatra back in 2016, has written an equally amazing Christmas Show. There will be nothing silent about this night when they will once again serve up cool versions of Sinatra mainstays like "Fly Me To The Moon," "New York, New York," "That¹s Life," "Love and Marriage," "I Get A Kick Out of You," "I've Got You Under My Skin," and "The Lady is a Tramp".
Plus, they make a little hey-hey with groovy versions of such Sinatra Christmas hits as "Mistletoe and Holly," "The Christmas Song," "Christmas Memories," "Winter Wonderland," "Silver Bells" and "I'll Be Home for Christmas." Toss in Rat Pack-ish versions of "Twas the Night Before Christmas" and "The Twelve Days of Christmas" for good measure. CHRISTMAS MY WAY invites you to grab your bird, jingle your bells, pour a good stiff egg nog, and have yourself a merry little Christmas NOW baby!
Please join our marvelously talented cronies who will definitely have it "their-way" by bringing in the 2018 Christmas Season in style for you-- our CCP Audiences.
What are the benefits of being a 2018 CCP Season Ticket Holder?
▪

A Season Ticket Holder email will be sent out a week before the seating chart is opened to the general public, allowing you prime seating. As we continue to grow, this will be an extremely beneficial perk as we have already increased Season Ticket Holders by 4 times from 2016 to 2017!


▪

A Season Ticket Holder will receive an email a week before any added special performances, such as our sold-out Cabarets, to allow advanced purchase before the general public.


▪

A Season Ticket Holder will receive the VIP Red Carpet Ticket Line number linking you directly to our House and Ticket manager to take care of any special needs you may have.


▪

A Season Ticket Holder will receive a yearly survey card to suggest shows he or she would like to see in future seasons to help guide the CCP Artistic Director.

Why Is It Important To Be A 2018 CCP Season Ticket Holder?
Community theatres involve more participants, present more performances of more productions, and play to more people than any other performing art in the country.
Community theatre enriches the lives of those who take an active part in it, as well as those in the community who benefit from live theatre productions. On either side of the footlights, those involved represent a diversity of age, culture, life experience, and a strong appreciation of the importance of the arts.
I believe that community theatre is America's theatre. For a variety of reasons, community theatre thrives in this nation like nowhere else in the world. Seeing the positive impact that it can have on youth, seniors, area businesses, and a community's identity is a humbling but energizing experience. Our ongoing challenge is to continue to raise the bar on our work-constantly making it better-while continuing to have that positive impact that theatre education and participation bring.
Capital City Productions is a place to find joy and wonder and community. It is a place where families find joy in sharing a special occasion; a place where audiences gasp in wonder as the magic of a beloved classic unfolds onstage; a place where we see community built because the experience shared by those in our theaters leaves them with a sense that they belong with those who shared it also. This is how your support will enrich the arts and our community.
Community theatre is a team effort opportunity for people of all talents, skills, and energy. It enriches the community both financially and artistically. Theatre is a wonderful leveler of people where background becomes a moot issue. It is the truest form of diversity, and we celebrate that.
What was your dream growing up? "I will be a teacher, a fireman, a doctor…...a Broadway star." How that sentence ended wasn't as important as having a dream and living in a community that encourages and inspires you to reach for your dream.
Capital City Productions recognizes the need to fulfill that dream. That is why we created the educational division, a great passion of mine. I wish there had been something like that for me growing up. The struggles I overcame of identifying who I was might have gone easier or I at least would have been given a safe place from being bullied where I could gain confidence in myself. Performing arts programs offer children and youth a benefit they usually do not find in an ordinary classroom. Instead of just gaining knowledge about things, they gain knowledge about who they are and what they can do and receive the tools and guidance to accomplish those dreams.
Performing arts help kids grow into better adults, parents, and citizens. It is also important to remember that the performing arts build cultural bridges, bringing greater understanding and better communication throughout our American society.
Studies have also shown that youth who participate in the performing arts form stronger ties with the community and more often, tend to return and/or settle within the community and perform community service as adults.
Even with this information in hand, school districts and the federal government are continuing to cut funding to arts programs or eliminate them altogether.
This is why your support is so critical in maintaining these creative outlets.
Urban designers, planners, and developers all agree the key to a stronger community is a well laid foundation to the arts. Jefferson City is so fortunate to have such an active, quality Theatre District. It not only opens the mind to endless possibilities and pushes us beyond our normal boundaries, but also encourages creativity and pride in our community at large, which, in turn, stimulates the level of healthy growth a community needs to thrive.
We passed out the 2017 survey cards and have taken your concerns to heart!
▪

Addressing the concerns of patron space, we have increased the auditorium floor space and taken out the last row of tables, allowing more space for our patrons to move around.


▪

There were mixed feelings about the Dessert Theatre, but the over-all consensus was that was not as popular, so in 2018, we have discontinued that option. We are going back to our roots and returning to all dinner shows in the 2018 Season.


▪

There was still an overwhelming desire to bring back a dinner matinee. Since the caterer is not available on Sundays any more because of the desire to have family time, we are going to follow suit by taking Sunday off as well and allow our CCP family time with their families on Sundays. Starting in 2018, we are excited to announce the following show format:


▪

Thursday Evening Dinner Show - 6:30pm


▪

Friday Evening Dinner Show - 6:30pm


▪

Saturday Matinee Dinner Show - 12:00pm!!


▪

Saturday Evening Dinner Show - 6:30pm


▪

Addressing sound concerns, we have updated our soundboard and added additional microphones over the stage and added new wireless mic packs to our sound system and new stage monitors.


▪

We are currently in talks with Parks & Rec to assist us in adding ceiling fans to the auditorium, lobby, and banquet hallway.


▪

To address concerns of finding our theatre easier, we have ordered new building and road signage.


▪

To address the opportunities with parking, we will be working with Parks & Rec to add additional lighting to the lower parking area.

Other projected 2018 improvements include:
▪

2017/2018 Auditorium Level Bathroom Remodel


▪

Cast Dressing Room Remodel


▪

New carpet and auditorium seating update


▪

Continued switch-over to LED lighting to save money and electricity.


▪

Lots of exciting CCP opportunities for young people! We will also have quick and engaging one-day workshops to introduce kids to the theatre and to develop special skills for our community (young and old). Last, but certainly not least, in the summer we will hold our second annual Junior Camp with young people performing a version of SHREK on the same set as our adult productions! Don't miss these great opportunities for all ages!

*New programs and events to help promote other civic and educational organizations in the community. CCP is excited to announce in 2018 we will be hosting mini-productions for fundraisers to not only help our theatre but other 501c3 organizations that we will pair with and help in order to share our blessings and prosperity. CCP will also host and produce the annual high school theatre production of Blair Oaks High School.
Capital City Productions is proud to be a 501c3 (not-for-profit) Community Theatre! We need people like yourself to help us continue to grow, cultivate our new programs, and be a beacon to those wanting to get involved in the arts. As we now start the search for sponsorship and grants, your role and investment as a Season Ticket Holder are still as crucial as they were in the beginning of Capital City Players. For 27 years we have built Capital City Players/Capital City Productions into the community theater family it has become with your support, and now with that support and the prospect of obtaining sponsorship's, we will continue to grow and expand in the community.
Together We Grow--Together We Dream--Together We Turn Those CCP Dreams Into Reality!
www.capitalcityproductions.org
CCP Ticket Line - (573) 681-9612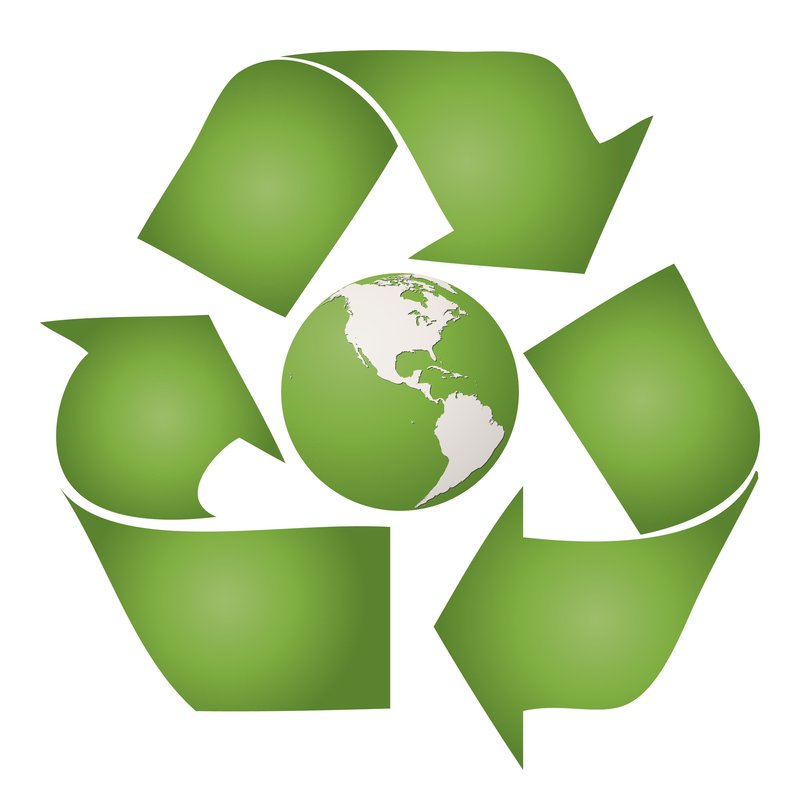 As with all our performances, there are no paper-tickets issued and no trees are harmed. Upon arrival at the theatre, you will check-in by last name at the reception desk, with photo ID, for table and seat placement. Thank You & See you at the show!