Cabaret, The Musical - October 11, 2018 - Evening Dinner Theatre
Cabaret, The Musical - October 11, 2018 - Evening Dinner Theatre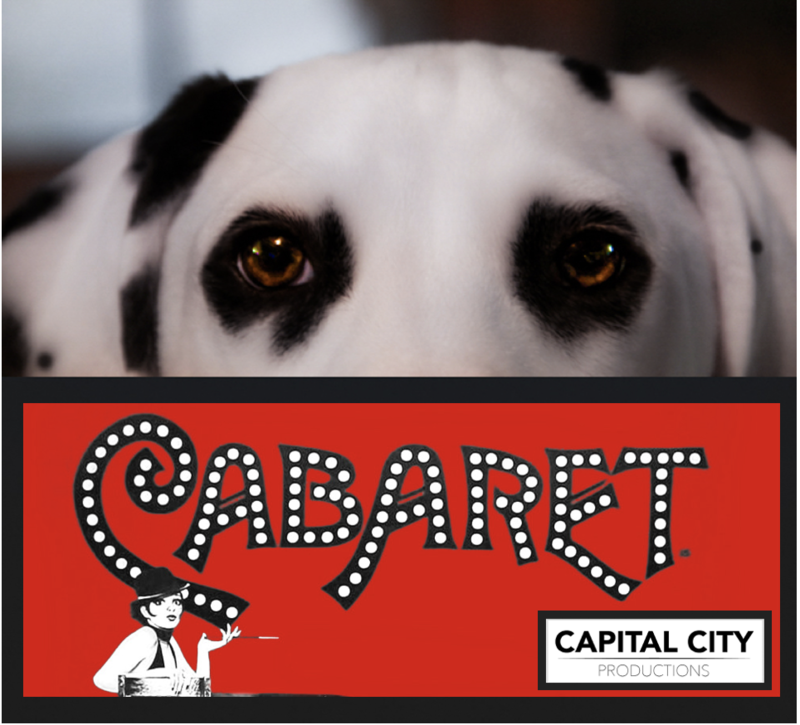 CCP's Cabaret, The Musical
October 2018 - Currently celebrating its 50th Anniversary on Broadway Stages, we also celebrate its 28-year anniversary of being on a Jefferson City Theatre Stage. In recognition of that original Jefferson City production, we are proud to announce our Founder Rob Crouse will be bringing this new CCP production to life as Director, reprising his role as the director of the first spectacular TLT Cabaret production back in 1990!
In a Berlin nightclub, as the 1920's draw to a close, a garish Master of Ceremonies welcomes the audience and assures them they will forget all their troubles at the CABARET.
With the Emcee's bawdy songs as wry commentary, CABARET explores the dark, heady, and tumultuous life of Berlin's natives and expatriates as Germany slowly yields to the emerging Third Reich.
Cliff, a young American writer newly arrived in Berlin, is immediately taken with the English Cabaret singer Sally Bowles. Meanwhile, Fräulein Schneider, proprietor of Cliff and Sally's boardinghouse, tentatively begins a romance with Herr Schultz, a mild-mannered fruit seller who happens to be Jewish. Musical numbers include "Willkommen," "Cabaret," "Don't Tell Mama," "Mein Herr," "Maybe This Time," and "Two Ladies." Winner of eight Tony awards in its original Broadway production, including Best Musical, Score, Direction, and Choreography; four Tony awards in its return to Broadway including Best Revival; and a stunning eight Academy Awards, including Oscars for Liza Minnelli, Joel Grey, and Bob Fosse; CABARET is a true classic of the American Musical Theatre that will astound and captivate our 2018 CCP audiences as well as theatre audiences for generations to come.
Performance Details:

Cabaret, The Musical - October 11, 2018 - Evening Dinner Theatre
$38.00 - Dinner & Show
Evening Performances:
Theatre Doors Open at 6:00pm
Buffet Dinner Served at 6:30pm - 7:30pm
Show Begins at - 7:30pm

Any Additional Information Needed Please Contact Us At:
info@capitalcityproductions.org
(573) 681-9612 - Ticket Line
 As with all our performances, there are no paper-tickets issued and no trees are harmed.  Upon arrival at the theatre, you will check-in by last name at the reception desk, with photo ID, for table and seat placement.  Thank You & See you at the show!
2019 CCP Season Tickets!!