CCP's Mamma Mia! The Musical - June 7, 2019 - Evening Dinner Theatre
CCP's Mamma Mia! The Musical - June 7, 2019 - Evening Dinner Theatre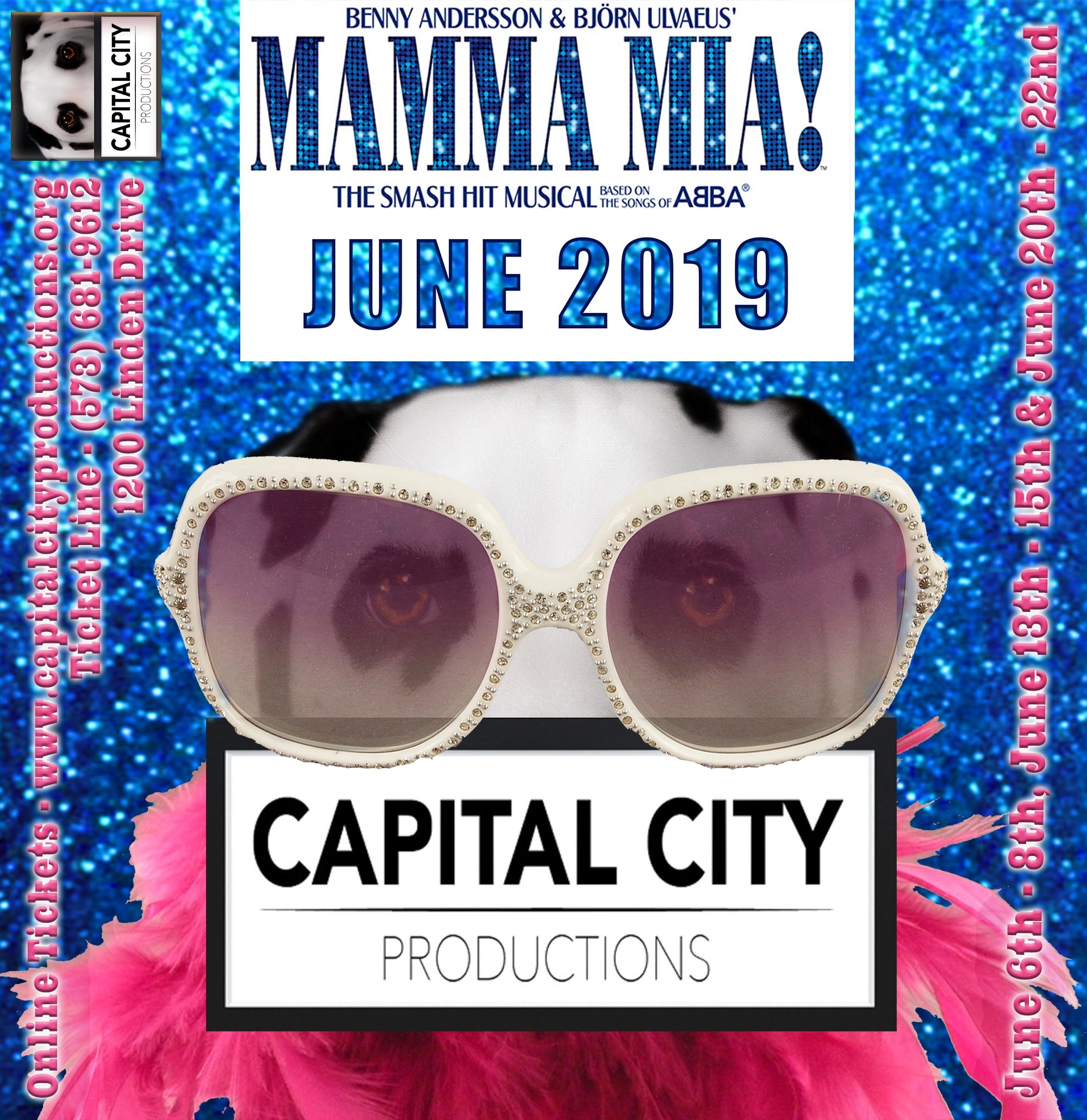 CCP's Mamma Mia! The Musical - June 7, 2019 - Evening Dinner Theatre
Over 60 million people worldwide have fallen in love with the characters, the story and the music that make Mamma Mia! the ultimate feel-good show!
ABBA's hits tell the hilarious story of a young woman's search for her birth father. This sunny and funny tale unfolds on a Greek island paradise. On the eve of her wedding, a daughter's quest to discover the identity of her father brings three men from her mother's past back to the island they last visited 20 years ago.
The story-telling magic of CCP and ABBA's timeless songs propels this enchanting tale of love, laughter and friendship, creating an unforgettable show. A large cast, non-stop laughs and explosive dance numbers combine to make
Mamma Mia!
a guaranteed smash hit for any theatre. A mother. A daughter. Three possible dads. And a trip down the aisle you'll never forget!
Evening Performances: (Doors Open at 6:00pm)
June 6th, 7th, and 8th
June 13th, 14th, and 15th
June 20th, 21st, and 22nd
Matinee Performances:  (Doors Open at 11:30am)
June 8th
June 15th
June 22nd
**As with all of our tickets, Season Membership Ticket Holders are placed first on the seating chart, then regular tickets are placed on the seating chart in the purchased order we receive them.**




As you know from previous productions, tickets are not going to last long for A Magical CCP Show!!  
As with all our performances, there are no paper-tickets issued. Upon arrival at the theatre, you will check-in by last name at the reception podium for table and seat placement.
See you at the show!